Commentary: Black Women Need to Stop the Beef
By Dwayne Yates
November 30, 2010
13,181 views
67 Comments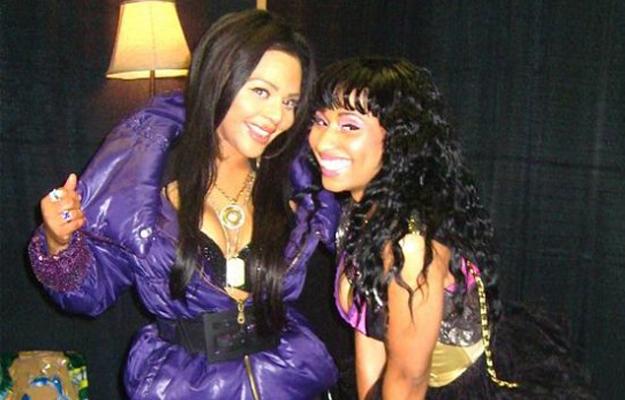 By Brooklyn Mitchell
For years, black women have shared a history of oppression. Our ancestors have passed horrid unexplainable feelings caused by the inequality of white America from generation to generation. Unfortunately, the hate dart has demolished its target, and the aftermath has caused us to constantly flip on one another. Somehow it killed our mindset of equality and sisterhood. It's regurgitated over and over again in our heads that we black women are very powerful and if we could only come together, we would be a force to be reckoned with. But how when we're always pulling each other down? There are many reasons black women have built up so much anger towards each other, and there's no way we could come together unless we put our pride to the side and handle the causes of this tragedy.
Look to the root of all evil: jealousy. It's known as a female trait and has been boiled in our black mixing pot since our fathers unwillingly stepped on America's ship docks. It was born when dark-skinned slaves were forced to work harsh hours in the sizzling heat of the sun, while lighter-colored slaves were treated slightly better considering the fact that they worked indoors and ate better food. They always say you want what you can't have, but black women must not be jealous of each other over worthless things. We must not consume our mind, body, and soul with false definitions of beauty given to us from the media. If you look in most magazines, black women are pricked, bleached, starved, and tamed to remove their ethnicity. They are represented as beautiful in a Eurocentric view. But last I checked our ancestors are from Africa, so why must we beat ourselves up to portray a beauty that is not ours? We will never find a real definition of beauty if we continue to follow their prototype. We must realize that what they try to get rid of is what makes us beautiful. We come in different shapes, shades, and sizes. Why don't we encourage our sisters to love themselves for who they truly are, instead of beating each other down over superficial beauty that will eventually fade away?
Media also has its effects on our men, which in turn affects us. Men see what we see too: music videos, magazines, etc. And it rubs off on them in terms of what they view as attractive. Then, the ratio of women to men in the world is 7:1, too. So the competition could be due to the numbers. Men have great influence over our lives because no woman wants to be alone. These effects cause much grief on women's lives and this grief stain not only smears on the souls of us in the present but could also touch future generations. We have all heard of the saying, "If you don't know better, then you can't do better." So if our generation just keeps letting the hate engulf one another instead of learning how to accept sisterhood, then think about the future generations to come.
We could ride this discussion about the causes of why we black women can't all get along until the wheels fall off, but that wouldn't be important in the end. What's important is how to swallow our pride, and put it all aside. Then we can encourage unity. So I want to know what can be done in order to create coalition amongst our sisters.
By

Dwayne Yates




Editor





I'm a grammar nazi, but I make mistakes too. This is my second year editing Uhuru. I'm a former Complex intern and a current Bitchie Life copy editor. My schedule is packed, and I dress like a G. Follow me on Twitter @EseHombre.