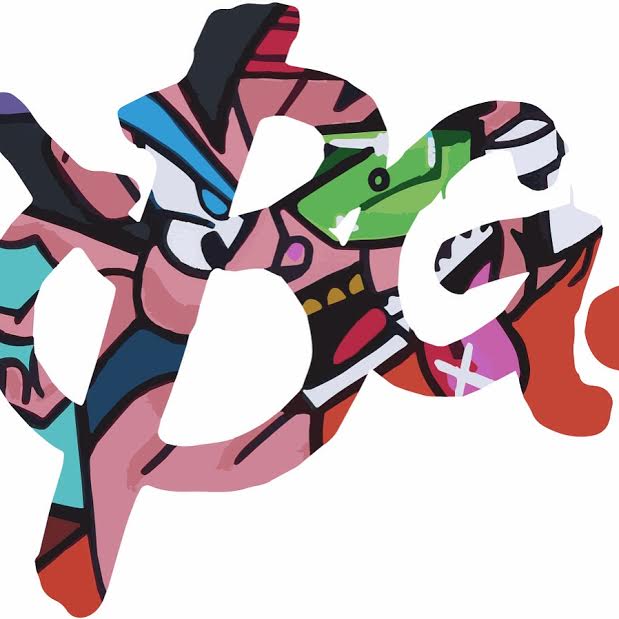 Maya Angelou once said, "Success is liking yourself, liking what you do, and liking how you do it."
There are many ways that you can measure your own success, especially when you choose not to follow what may be considered a "traditional" career path. In the field of art, specifically the visual arts, there is a lot of competition and very little room for half-assed attempts at talent. Gianna Committo, an art professor at Kent State University, says that art is an extremely hard field to become successful in "because there is a lot of competition and very little reward." She said, "I don't think students are doing themselves a favor by getting an art degree unless they really, really can't imagine doing anything else. And even if you get the degree, it's not the job of 'artist' listed in the classifieds! You'll probably have to do a bunch of other jobs to support your artistic practice, at least at first."   
Three extremely gifted and unique artists shared their stories with me who all took different paths to get to where they are today. Each has created his or her own definition of success.
The Free Spirit
Creating a career based on a dream is something most people might find hard to do. But for others, there is no other option. When I asked Christa Childs, a 21-year-old artist from Cleveland, also known as @ChristaFreehands, what she thought about pursuing a dream rather than a "normal" career, she said it describes her approach to her career path.
"I tried the whole school thing. And I would be sitting in class drawing instead of taking notes…It was hard to focus because it wasn't what I was truly passionate about… I have no regrets about my decisions. I love what I do and they say if you drown yourself in your passion, success is the only option and I truly believe that."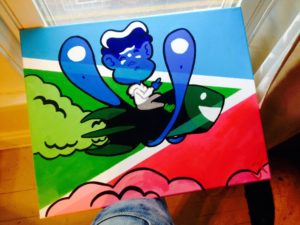 I mentioned that a lot of times it's harder for creative minds to focus on anything other than what they have going on in their head, and Childs was quick to agree. She added, "I presumed my passion for art because I always had a drive to create no matter what I was doing and I realized working in an office or a hospital would not feed that drive."
After being introduced to art at a young age by her parents, who are also both artists, it was no question that art would ultimately become a huge part of who she is. Although Childs has a "regular" job now, in the future she believes her career will be her passion. She is definitely going after what she knows she is meant to do, and even has big goals set for her future; she says, "Well, I would love to have my own art gallery, maybe even a few of them in other states."
The Machine
For some people, it takes time and trying out a few different things before they may realize what they really want out of life. Whether it's the job you chose, the major you chose or even your decision to go to school or not, you have to figure it all out through trial and error.
Cttn (@cttn_ on Twitter) is a 24-year-old graphic designer from Cleveland Heights, Ohio. He shared his personal experience with me of going to school for graphic design, dropping out and later, teaching himself.
"I went to community college and I dropped out because I felt like, I don't know, I guess I just wasn't ready for it at the moment," Cttn said. "I just felt like, what they were teaching me was too easy…In college, graphic design courses teach you how to do certain things, and those things aren't, cool things. It just wasn't interesting to me."


After dropping out of school, he took a year or two break from design altogether. Eventually Cttn got himself a MacBook and began to teach himself. He said he  practiced almost every day to the point of developing an almost mechanical ability to create art.
"At first I didn't know what I wanted to do," Cttn said. "I've been (designing seriously for) six months. (Altogether) like seven or eight."
When I asked him one thing that he had learned about himself through his growing process so far, Cttn responded, "I learned that I am in complete control in whatever I'm trying to do." Honestly, that is the greatest response I think that he, or anyone, could've given, because a lot of times people who are very creative and talented allow themselves to be thrown into a box for fear of losing respect or stability. He is clearly passionate about what he does and where he's going; he even refers to art as his "girlfriend." Although Cttn does have a "steady" job on the side, he mentioned that he sees himself focusing more on art "very, very, very soon."
The Immortal
Keyani Watkins, a 23-year-old artist from Miami, Florida, who also goes by @Youngblvkgxfted, shared his story and his goals for the future.
"My goal is to become immortal. I aspire to be taught about in history (as immortal) forever, as one of the special people who inspired the world, not just through art but in many ways," Watkins said. "I do not know the future but I definitely just want to be wealthy–not rich–and create an empire for my family to keep pushing forward!"
Even with his amazing talent and his incredible ambition, Watkins was not always this serious about art.
"I was always an athlete first! I played football and basketball and tried to play every sport known to man," Watkins said. "I was naturally good at everything I put my mind to. I taught myself to draw after I lied to my uncle about a traced drawing I did. I never took art seriously because of my lack of education there. I thought they lived boring lives as well, which was totally a figment of my imagination."
Now, Watkins is a graduating senior at Miami International University of Art & Design and he sells his work to make a living. Although he says his art sales are going well, he also admits that there can be droughts and times when sales may be "cold."
"To make a living off traditional art, like what I am doing, takes a long time! Artists like me often die before they see the real money come in." However, with talent like his, there is no doubt in my mind that Watkins will become one of art's greatest.


Going back to Maya Angelou's quote, there may not be a perfect path to success; it's really up to you to define what success really means.  For many, it has nothing to do with a nine-to-five, or even a four-year degree. But if you're thinking of going into the field of visual art, or you are just talented in that area and you feel that you want to explore your talents, there may be a few things for you to consider: First, do you have the passion for it? If art is all you can think about and nothing else, then you may be on to something. And if you think so, do you have the dedication to follow it?
As graphic designer Cttn stressed, the power of belief can take you allow you to move closer to your passion.
"Believe in what you're doing 100%…You're gonna get 20 'no's' before you get one 'yes.' Practice as much as possible. Don't be afraid to step out of your comfort zone."
To that advice, artist Christa Childs, says,
"The only person in life you should worry about pleasing is yourself, and the only way you can do that is by doing the things you love to do each and every day you have on this earth."
Finally, are you ambitious enough? Remember that art is a very competitive field, and as Professor Commito said, it gives very little reward. However, if you have the talent, your work should be able to speak for itself. If you have the ambition, you will set goals so high that they make small-minded people uncomfortable. And if you have the passion, you won't stop until you have finally painted your very own success story.
[slideshow_deploy id='678′]