Fourteen years ago, The UHURU staff published the "21 Most Influential Books for Black College Students" in their Spring 2005 print issue. This list featured some of the most influential literature of the time ranging across multiple genres. In a broad perspective, the 2005 list showcased timely themes such as wealth, healing and Black power. An updated list is long overdue. We are eager to present to you the new 2019 list that is filled with notable, award-winning titles that are bound to fulfill your thirst for inspiration.
As you read through, note the differences and similarities between the two lists. Together they reveal the generational importance of different literary voices, such as Alice Walker, and how much the urgency of different topics in the Black community has changed.
Without a doubt, these carefully curated selections will keep you busy, checking off titles for the duration of your college career. In addition to being great recommendations to your current bookshelves, these titles are sure to leave a lasting impression as you carry their influences with you throughout your adult life.
21 Most Influential Books for Black College Students in 2005
List Created by 2005 UHURU Staff
The Coldest Winter Ever by Sister Souljah
The Autobiography of Malcolm X by Alex Haley, Malcolm X
No Disrespect by Sista Souljah
The Color Purple Alice Walker
Why I Love Black Women by Michael Eric Dyson
Lies My Teacher Told Me By James W. Loewen
Gifted Hands By Ben Carson
Conversations With God by Neale Donald Walsch
Having Our Say By The Delany Sisters
Roots by Alex Haley
Before The Mayflower By Lerone Bennet
Their Eyes Are Watching God by Zora Neale Hurston
Uncle Tom's Cabin by Harriet Beecher Stowe
The Purpose Driven Life by Rick Warren
How to Succeed In Business Without Being Without Being White by Earl G. Graves
Think and Grow Rich By Napoleon Hill
How to Win Friends and Influence People By Dale Carnegie
The Millionaire Next Door by Thomas J. Stanley, William D. Danko
The Hip Hop Generation: Young Blacks and The Crisis in African- American Culture by Bakari Kitwana
What's Love Got to Do With It? Understanding and Healing the Rift Between Black Men and Women by Donna Franklin
Fast Food Nation by Eric Schlosser
21 Most Influential Books for Black College Students 2019
Updated List Created by Staff/ Web Content Writer Tyshaia Earnest
1. Between The World and Me By Ta-Naheisi Coates
Although in no particular order, this novel definitely falls near the top of the list of most influential books for black college students in 2019. Using eloquent and powerful lyricism, Coates writes a letter to his teenage son in efforts to translate what it is like being a black man in America in 2015. Through 152 pages Coates provides us with a framework of some of the contemporary dilemmas of being a black man in America. His novel, which will so strongly resonate with any black reader, leaves us with provocative thoughts of where do we go from here. This should be required reading for all black students.
2. Homegoing By Yaa Gyasi
Through this novel, Gyasi takes us on a remarkable journey of two families across seven generations. Through 14 perspectives, beginning in eighteenth-century Ghana leading to the present century United States, a story of the ramifications of slavery on Africans and African Americans unfold. Captivating and emotional storytelling influences the reader to connect to history and recognize historically suppressed voices, unlike no other novel has. Needless to say, this book is hard to put down.

3. Their Eyes Were Watching God by Zora Neale Hurston
Through her wonderful craft of poetic style and black vernacular, Hurston tells the story of a black woman and her quest for love through three marriages. Although published in 1937, the moments of joy, pain and self-discovery revealed in the book still have a way of moving the reader years later.
4. What I Know For Sure by Oprah Winfrey
Wisdom and truth flow through the pages of this book written by our very own auntie. In "What I Know For Sure" you will read a compilation of stories from her "What I Know For Sure" column published for years in O, The Oprah Magazine. The gift of gems and thoughtful lessons learned from one of the world's most powerful women is sure to inspire you.
5. Becoming By Michelle Obama
The author of this award-winning memoir needs no formalities. Since the release of "Becoming" in 2018, it has been on everyone's must-read list. In this book, Obama nurtures you with stories that you may find surprisingly relatable. She invites the reader into experiences that have shaped her while speaking on themes, such as family, community, the beauty of womanhood and endless growth. The level of intimacy you will find through the words of our "forever first lady" is remarkable. It is like Obama is sitting right there in your living room.
6. The Four Agreements by Don Miguel Ruiz
In The Four Agreements, Ruiz shares wisdom that has the power to completely alter mindsets. This book reveals a few self-limiting beliefs that are important to understand in order to unpack some of the issues you could be enduring. Students, let these four agreements serve as a code of conduct to personal freedom and happiness.
7. All About Love: New Visions by Bell Hooks
In this powerful book, Hooks examines how the common perception of giving and receiving love has often failed us. This radical text is sure to provoke you to rethink your understanding of love in modern society. Although a tough topic to delve into, Hooks does an amazing job of revealing modern examples and common experiences that will call you to raise a conversation about love amongst yourself and close friends.
8. Year of Yes Shonda Rhimes
The creator of Grey's Anatomy and Scandal, Shonda Rhimes, details how her commitment to saying "Yes" to everything scared her turned into the most transformative year of her life. Rhimes aims to influence you to say "yes" to everything that "scares" you, even if it is as little as taking that class or joining an organization.
9. The Autobiography of Malcolm X as told to Alex Haley
Within the pages of this classic, you will unveil the story of Malcolm X. In about 500 pages, X tells the gripping story of his life while confronting us with critical, hard-to-swallow truths about racism in American society that are still relevant today. Although a long read, the reader is rewarded with the inspiring tales of the self-creation and transformation of this influential figure. This rich text allows Malcolm's voice to live on.
10. Americanah by Chimamanda Ngozi Adichie
Another great piece from the award-winning author of "We Should All Be Feminists." "Americanah," tells a rich love-story of two immigrant Nigerians and their search for identity. Adichie guides the reader to crave an understanding of the characters as they battle with race and belonging across the diaspora. This novel does as great novels should ?— it allows the reader to dive deeper into a world that may seem familiar but never visited.
11. How To Win Friends & Influence People by Dale Carnegie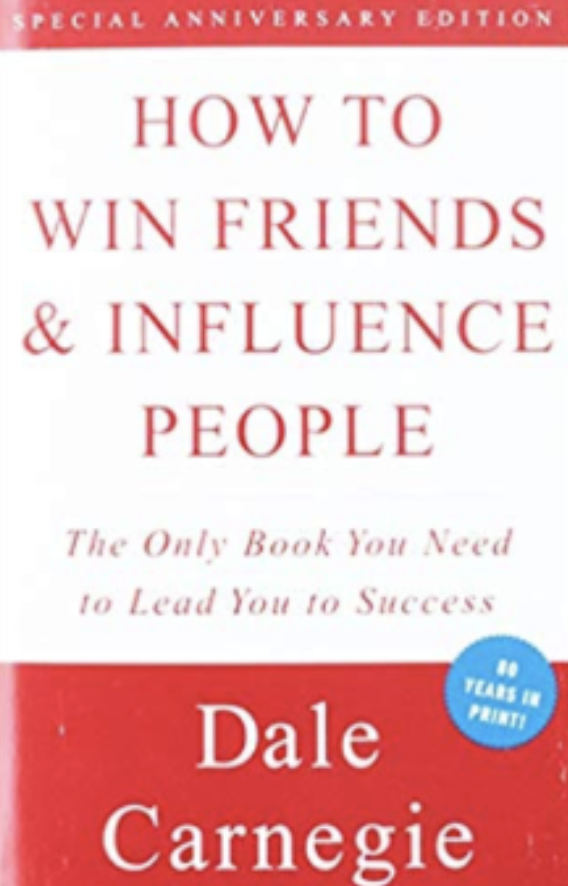 Regarded as one of the most inspirational books, "How to Win Friends & Influence People" still reigns on UHURU's list of the most influential books for Black college students 14 years later. Despite being published in 1936, this book still serves as a source of timeless lessons and guidance that is said to have inspired some of the world's greatest achievers.
12. The Alchemist by Paulo Coelho
In this international bestseller, Coelho tells a masterful tale of a little boy whose travels in search of a treasure leaves him with internal riches greater than what he could have imagined. This is a short bedside book with so much depth to help you during those times when you are feeling stuck.
13. The Sun Does Shine by Anthony Ray Hinton
A profound memoir of Hinton, who spent 30 years on Death Row for two murders he did not commit. After being exonerated, he set forth to tell his story of overcoming mental torture to forgiveness and joy. There is no doubt you will find anger and frustration reading this story, however, Hinton's striking words that relay hope, joy and love are somehow magnetic.
14. The Wealth Choice: Success Secrets of Black Millionaires by Dennis Kimbro
Get your highlighter and notes app out because this book is filled with gems. The author gives concrete examples from Black Millionaires across a range of disciplines and how they have acquired their wealth. This book is the perfect investment for the student who seeks insight and inspiration towards their future financial success.
15. Think and Grow Rich: A Black Choice by Dennis Kimbro & Napoleon Hill
This may resonate more with the Black student over the original "Think and Grow Rich" title by Napoleon Hill. While Kimbro still uses the same laws of success from Hill, he makes this text relatable by highlighting stories of notable Black figures to defend the laws. So, grab this book for your bedside and study it over and over until you recognize a change in mindset.
16. Hidden Figures by Margot Lee Shetterly
As you have probably heard, "Hidden Figures" is the story of the fearless African-American women who played a critical role in NASA's space program. This novel will move you, anger you and inspire you while telling the intimate stories of the women whose work forever changed the world. Don't think just because you have watched the movie, you can skip this title.
17. The Coldest Winter Ever by Sister Souljah
Considered the definitive novel of the hip-hop generation, his book is all things: captivating, well-crafted, raw and authentic. Souljah brings to life the character Winter who is the young, wealthy daughter of a Brooklyn drug-dealing family. After unexpected turns, Winter is forced to use her wit and street savviness to stay on top. You will find yourself rooting for Winter all the way to the end.
18. The Color Purple by Alice Walker
You knew this classic would make the list. Read along as Walker's beautiful words, like music, tell a powerful story that flows through your mind. 'The story follows protagonist Celie as she goes from being quiet and submissive to finding power and joy. The importance of family, sisterhood and friendship are all themes that contribute to Celie's overarching journey towards joy and self-realization.
19. The Hate You Give by Angie Thomas
What's the point of having a voice if you're going to be silent in those moments you shouldn't be? This novel tells the story of a teen who is faced with this internal question, after witnessing the fatal shooting of her unarmed best friend by a police officer. Throughout the pages, Thomas pens an unfortunately familiar story of a teen's political awakening.
20. Tears We Cannot Stop: A Sermon To White America by Michael Eric Dyson
Like his book, "Why I Love Black Women" featured in the 2005 list, this book is critical to add to your shelf. Dyson writes an important, urgent and honest cultural analysis directed to White America. Just because it is said to be a "sermon to White America" does not mean Black students can skip this integral read.
21. Fire Shut Up in My Bones By Charles M. Blow
"Fire Shut Up in My Bones" is a stunning memoir written by journalist Charles M. Blow. In this novel, Blow examines the complexities of sexuality, race and class in his coming of age story. His story ultimately leads him to overcome childhood trauma and making peace with his past to move forward towards a brighter future.