As we make our way back to school, many of us attending a PWI for the first time, it's important to highlight the experiences BIPOC face at these institutions. The good, the bad, the ugly, and everything in between.
This list is by no means what one should expect to experience at a PWI as these novels are works of fiction. However, the thoughts, feelings, and experiences of the characters are what many of us can relate to. Each novel acknowledges each of these things, making BIPOC feel seen and giving us better insight into these communities. So, here are five relatable must reads for the school year.
1
Dear Martin by Nic Stone
Justyce McAllister goes to a predominantly white prep school where he is set to be valedictorian and attend an Ivy League school. His future is on track and all he needs to do is remain an upstanding citizen so he can avoid the traumatic and often deadly experiences of the other Black man, or so he thought.
Justyce soon realizes that his academics won't save him from facing reality as a Black man in society. Some feel as if he has turned his back on his community while his classmates turn up the pressure as Justyce faces their blatant racism. It also doesn't stop him or his best friend, Manny, from facing police brutality from a power-hungry white cop.
Justyce begins questioning himself and the people around him. Can he really ignore the racism and privilege of others in order to fit in and get by? Does switching one lifestyle for another really free him from it all? In order to make sense of his experiences, Justyce begins writing to civil rights leader Dr. Martin Luther King Jr. as seeks the answers to his dilemma.

2
Ace of spades by Faridah Àbíké-Íyímídé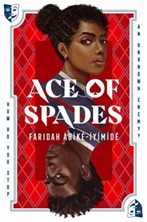 Devon Richards and Chiamaka Adebayo are perfect and the only two Black students at the prestigious Niveus Private Academy. They're so perfect that Devon is selected to be a Senior Perfect and Chiamaka, Head Perfect. How could their school year become any more perfect? Except that as their perfect year begins, it suddenly comes crashing down when an anonymous entity named Ace sets out to reveal their dark secrets and ruin their futures.
Ace has no means to stop on their own, so it is up to Devon and Chiamaka to figure out who this entity is and why they're targeting them.
Ace of Spades is a chilling thriller that explores institutionalized racism, homophobia, and the possible dangers of being Black and in a position of power in a predominantly White space. Through Devon and Chiamaka, we are able to see what sacrifices Black students may have to make in order to get the respect and recognition they deserve. 
3
It Started with a list by Tinia Montford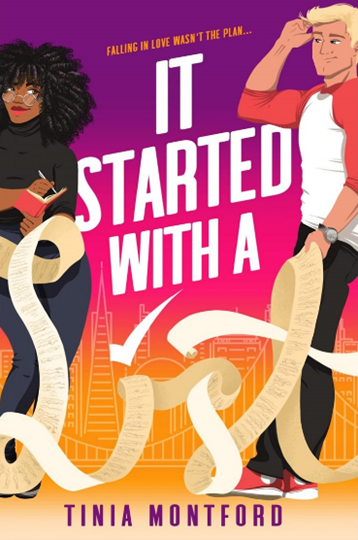 For Vassa Blackwell, college is just around the corner. All of her hard work and studying has paid off and she can soon enjoy the fruits of her labor. However, as she looks back at her life over the last 4 years, she realizes that much of it was her just working and studying. She's a wallflower and needs to enjoy her last year while she can. There's nothing that a good ole bucket list can't change, that is until her list makes its way to Lazarus Gilbert.
Lazarus is the beloved baseball jock on campus as well as Vassa's neighbor. He is the exact opposite of her. So, when he offers to help her complete her list in exchange for some much-needed tutoring, she's more than hesitant. This deal is either a recipe for disaster or a fated slow burn romance. 
4
Babel: An Arcane History by R. F. Kuang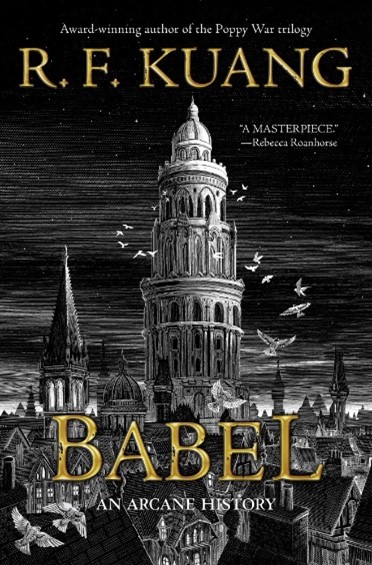 Set in 1828, a young Chinese boy named Robin Swift is brought to London by Professor Lovell. There, Robin learns the languages of Chinese, Ancient Greek, and Latin to prepare him for his inevitable enrollment in the Royal Institution of Translation, better known as Babel, at Oxford University.
Babel is the world's center for translation and magic used to help find lost meaning in translation. This magic has made the British Empire significantly powerful, especially in terms of colonization and imperialism.
Robin faces the fact that the knowledge is determined by those in power and that it may mean turning his back on his true home, China. And when Britain declares war against China, Robin has the chance to join the Hermes Society and put a stop to Britain's unjust acts. He must choose which side of history he wants to stand on.
5
The Lesbiana's Guide to catholic school by Sonora Reyes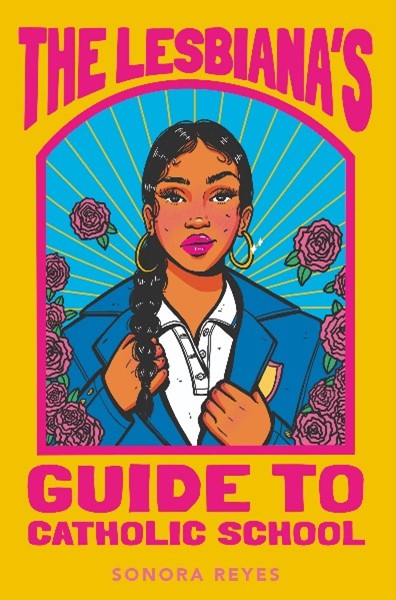 After being outed by her ex-best friend, and crush, Yamilet Flores is forced to move schools. In her now predominantly white Catholic school, being one of the only Mexicans at her school is pretty much what Yamilet is known for, but it's better than anyone knowing she's gay. All she wants to do is keep her life in order and not fall in love this time. However, can she really stay in the closet when the only other queer girl in school, Bo, is so out of this world amazing?
Yamilet has to keep things, especially her feelings, under control as she tries not to disappoint her religious mother. She can't deal with the pain of rejection again. How can she keep her family happy and still be true to herself in the process?
The Lesbiana's Guide to Catholic School explores themes of homophobia, religious bigotry, and racism as we follow Yamilet and her journey to live in her truth.