Streetwear brands have become a popular trend among the fashion forward crowd. It can be seen on and off runways. It has been popularized by artists including Pharrell Williams, Kanye West, Va$htie and A$AP Rocky. Tumblr and Instagram have also highlighted these growing brands. A lot of people have become influenced by these style icons, including fashion-conscious Eriq Laron and Zack. Both give their pivotal opinions on the state of streetwear and how the spotlight has cultivated a hype around this style and culture. I wanted to implement a list of the 10 most hyped brands associated with the streetwear culture. Before we dive into the list, I want it to be understood there is nothing wrong with liking these brands; I am just exposing the hype.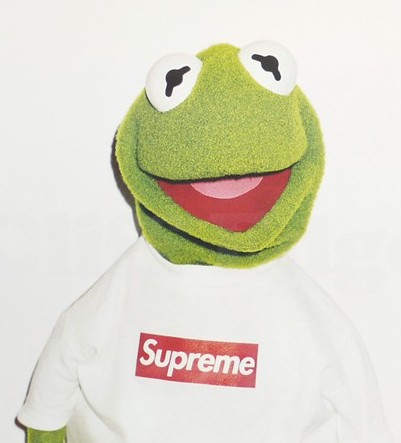 Founded in 1994 by James Jebbia in New York City, Supreme originally started as a clothing line catered towards the skater lifestyle. But as the times changed, so did the brand. Supreme has become the most sought after, drooled over, desire brand in fashion.  Supreme collaborates with some of the top brands that are recognized internationally: Nike, North Face and Comme Des Garcon. Besides Nike and Jordan, Supreme has cultivated the online reselling culture that many of us see today. You can't go anywhere now without seeing a celebrity or your average Joe sporting the world renowned "bogo" (box logo) being rocked. Look at the picture: Kermit the Frog is rocking Supreme! Camp-outs and sell-outs within thirty minutes of items dropping. This is every time Supreme comes out with something new.  People have become obsessed with Supreme; they are almost mindless when it comes to the brand and what they release.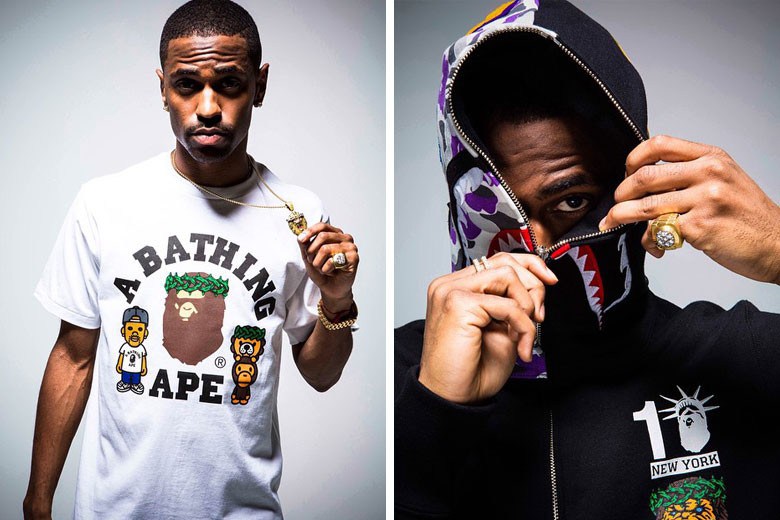 A Bathing Ape is a Japanese clothing brand founded by Nigo in 1993. Bape has been prevalent since 2005, with innovators like Ye' and Pharrell rocking the brand. This was also the same time when Bape did not sell items statewide. I remember going to Abu's and copping the full zip camo Bape hoodie (feeling myself), which was around the same time evisu jeans and the clear forces was a thing. Bape had faded away from the eyes of consumers but now it's back like it never left with an even stronger following than before. Collaboration with major artists and opening a flagship store in New York have pushed Bape into relevant again. Now every artist is in Bape just like Supreme.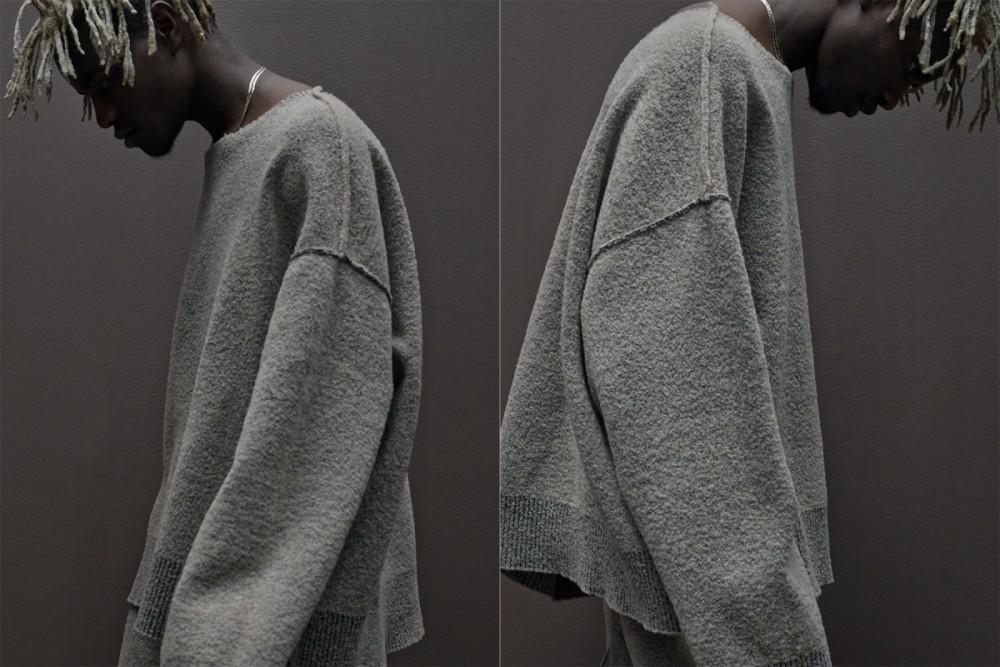 Co-founded by Kanye West in 2014, Yeezy season 1 has probably been the most covered line in fashion since Kanye did the release in New York's fashion week 2014. Before all this, Kanye was known as the fly guy in rap who could design dope sneakers. After the departure from Nike, Ye' became invested in his line and made it known that he had vision that needed to be seen, heard and felt. Kanye is a genius in every form, and the way he has displayed this line is ingenious. But I will say, because it is Kanye this brand has been hyped to the max. Don't get me wrong, the line is good, but the extent I've seen people and other companies emulate the brand is silly. Now everyone wants the distress look, and I guess you can only have so many holes in clothes and still be fashionable. This may also be me venting that I wasn't able to cop the 950's *rolls eyes*, but the hype is real regardless.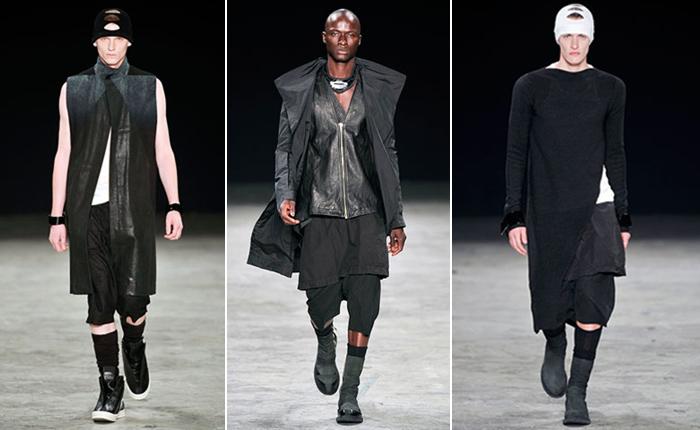 Beginning his own label in 1994 in Los Angles after dropping out of one of the top fashion schools of the country, Rick Owens traditionally wouldn't be considered a streetwear brand, except because of Rocky name-dropping Rick in the majority of his songs, it has appealed to the masses. I had caught up with EriQ to ask about his taste and what he would rock, and Rick Owens was one of the brands dropped. He had this to say about the brand:
"One Rick Owens shirt is worth like a thousand Hanes t-shirts."
A statement like that and you be fool to say Rick don't have no hype around it.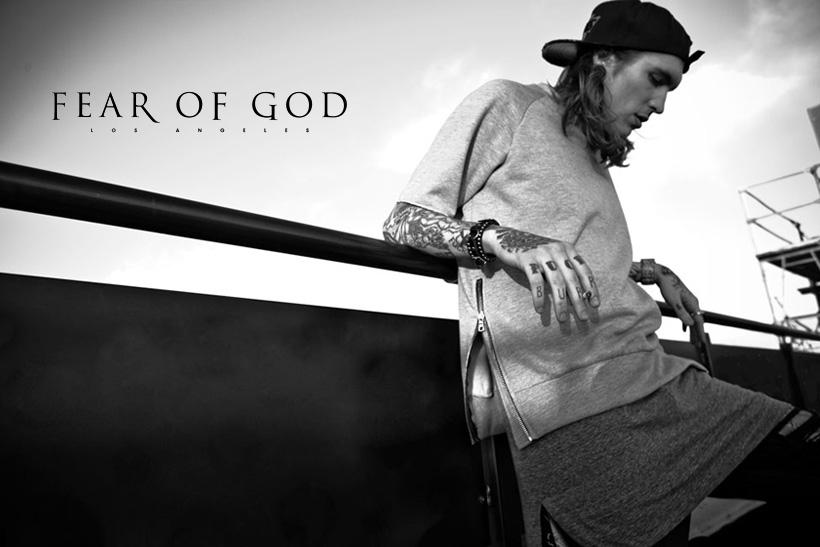 One of the most recent streetwear brands to surface but definitely reigning has one of the tops in the game. Founded by Jerry Lorenzo in Los Angeles, Fear of God has made it into many consumers' ideal closets, thanks to Ye' rocking the majority of the line and bringing it to the forefront. Fear of God features simple silhouette and elongated shirts and jackets, along with a distress look. This line probably gets the most imitators I have ever seen. Some don't want to pay Fear of God prices, so they settle for the H&M price and similar Fear of God look. Some have even gone so far as to cop the Abu's version or the knock off, but I have never agreed with this route. If you're knowingly coping fake shit, you need to reevaluate your life.


First things first: we all know Balmain is an haute couture fashion house and nowhere near streetwear. But I am mostly speaking about Balmain jeans. The first time I heard word of Balmain was almost two years ago listening to Kudi's new album and the track came on called "Balmain." From there I did my research and saw what the pants were hitting for. . . . There really isn't much more to be said about the prices I saw. These jeans started the wave of the biker denim wave you see today. They offer this new wave of denim everywhere now, and it almost seems a must that people have something close to this brand's jeans or these jeans themselves. To be honest, I want a pair, and more power to the people that do have them. But this is the main reason Balmain has made this list: we can always look at the H&M collaboration videos and see the hype of this brand.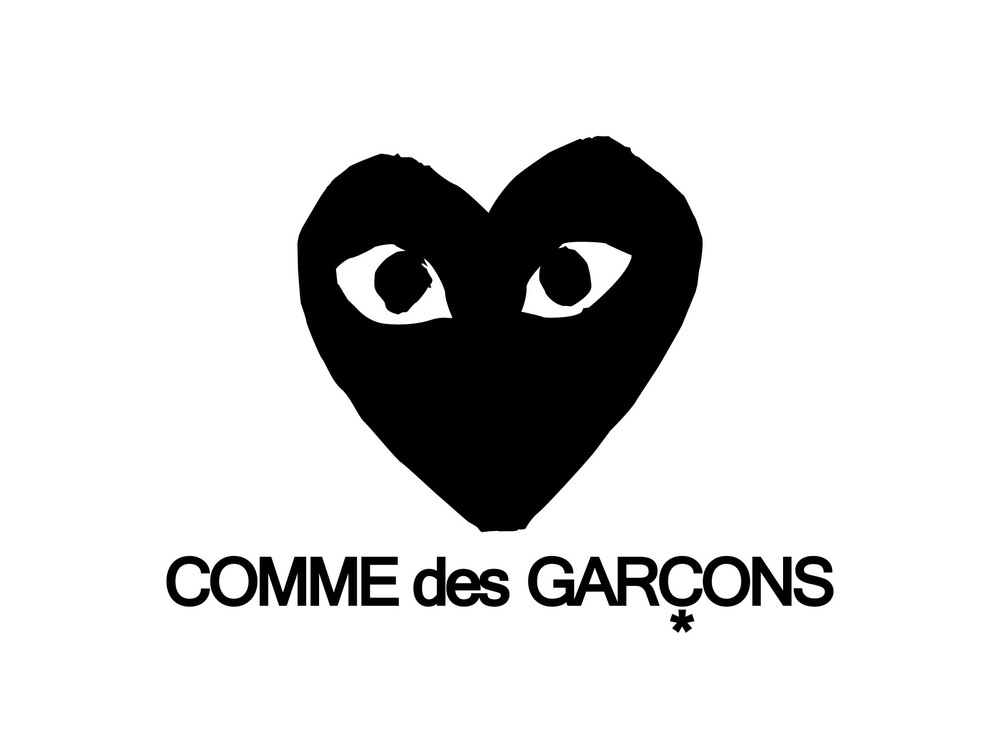 Comme Des Garcon is a Japanese label that made its way overseas. Becoming famous for the iconic heart symbol, this brand is too recognizable. Collaboration with Converse and many time with Supreme has solidified Comme Des Garcon in my top 10 hyped brands. Let's not forget, of course, many rappers and celebrities, such as A$AP Rocky, being seen rocking the brand may have propelled it to a higher commodity. For some, this brand is essential for their closet, but double the price from resellers to cop. It can't be no more hype than that.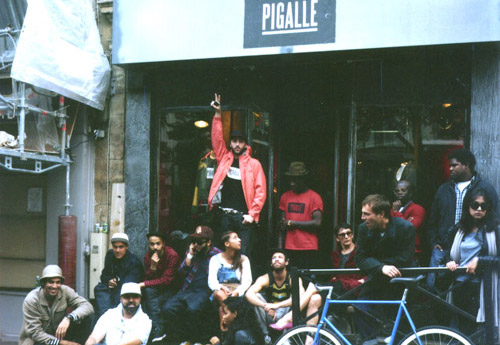 Pigalle was founded in Paris, France in 2008 by Stephen Ashpool.  Many think the brand came about out of thin air once the collaboration happened with Nike. But in all actuality Pigalle had a significant buzz going on overseas. To push the brand forward, Stephen had decided to co-sign Rocky, and you couldn't go wrong with Rocky's line when it comes to rocking a brand. Pigalle has a very mixed blend from items that are considered high fashion to doing collabs with sportswear companies. It is almost similar in style to Supreme, but that gives them the credit just to compare. The highly sought after Pigalle Airs released almost two year plunged them into this list, with these shoes now probably going for double the retail value. There isn't any way you can doubt the hype over this brand.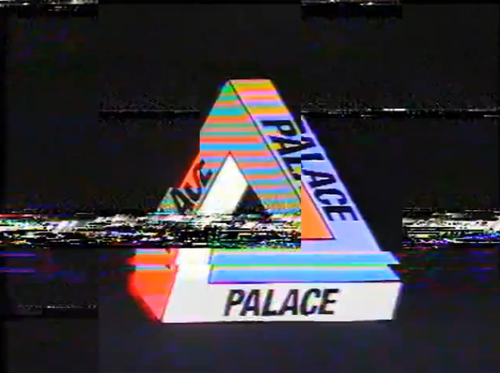 This is probably one of the newest brands to come about, but the hype behind it is crazy. Founded by Lev Tanju in 2010 in London, UK, it collaborates with some of the heavy hitters, like North Face and Adidas, to name a few. It has been seen overseas and is not going anywhere anytime soon. Just like Supreme, it just started out as a skateboard brand and somehow found its way into high fashion.  Palace's design team, which includes Fergus Purcell of Marc Jacobs, has created an image that's been exclusive and dope. You can see Rocky (of course) to Jay-Z rocking this brand. With the full collection selling out in minutes, you can not deny the hype of this brand. I've actually come to want a piece in my closet.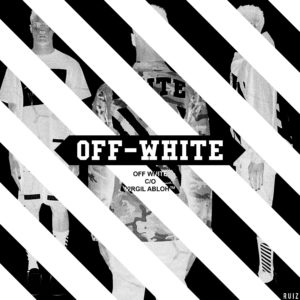 After one year, Pyrex was put down like an old horse and Virgil Abloh emerged with Off-White. The brand was created in 2014 and has caught the attention of many. With Virgil placing in the top of the American designers, "Off-White garnered Abloh mainstream and critical success; he was the only American finalist for this year's prestigious LVMH prize" (Rake.com, Wolf 2015). So you can see the hype is real. Off-White wants to incorporate high fashion and luxury with streetwear. With Kanye in Virgil's camp, it was due to pop.