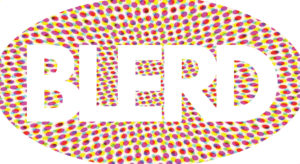 This past summer, social media was full of various trending topics like #growingupwithbraces, #growingupwithmyname and my favorite, #growingupblack. Interestingly enough, so many people found other people to identify with through their similar upbringings, which brought forth another super, awesome hashtag, #growingupablerd. (OK, so for those who do not know, a blerd is someone who is black and a nerd. Yes, it's very complex.) This blerd hashtag was amazing to me because the same cool people who found similarities through the #growingupblack hashtag were also identifying as eclectic, comic book fans with the #growingupablerd hashtag.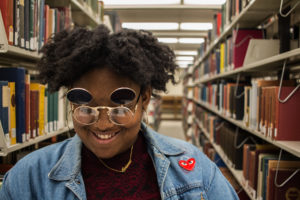 Seeing this, I began to wonder, "how is it that now, I can be my true, weird self and make connections with other weirdos, but growing up, I was just considered the oreo girl who wanted to be white?" It was almost as if I could be more than one thing. I thought it'd then be best to consider my personal encounters growing up a blerd.
My oldest experiences of being black and nerdy are rooted in middle school. I pretty much invented the concept of fan-fiction and rewrote my favorite movies, but with different endings. I insisted on being in every play our music teacher had and was a spelling bee prospect. However, prior to attending my middle school, which was predominantly black, I attended an elementary school that was predominantly white. Like any other kid, I tried my best to fit in and make friends. I joined the band, drama club and even partook in spelling bees. I was constantly faced with the need to fit into a box that simply wasn't fit for me.
 The reaction I originally anticipated from my peers was not what I expected and the approval I longed for was actually received as resentment. The same people I thought would be my friends, asked me why I wanted to be white so bad, or called me an "oreo." Since I wanted their approval, I changed the way I spoke, quit drama club, spelled things wrong on purpose, stopped caring about my grades and tried to be less "white."


However, when high school came around, I began to accept myself more. I joined the soccer team, broadcasting channel and poetry club. With all of these different activities, I realized that the ideas of my peers earlier on in life were incorrect. I can be black and well educated, like comics, music or video games because these attributes aren't solely for white people. My father watched science fiction television shows and read comic books about superheroes, yet, he never denied nor questioned his blackness, so why should I? Another influence on my pursuit of genuine living was Pharrell Williams, who is clearly versatile. Pharrell is famous, nerdy and still maintains the image of coolness. In 2012, he started a channel, " i am OTHER", which embraces anyone who is considered anything but the "norm." In his "i am OTHER" manifesto, he states, "OTHERS defy expectations and stereotypes. We are curious, ambitious, energetic and have every intention of squeezing the most out of life. Above all, we are individuals." This greatly inspired me to be completely honest with myself. 
Personally, I believe that the perception of what is "cool" and what is "nerdy" is based heavily on pop culture and the media. When my peers and I were growing up, the nerds we saw in the media were one dimensional, white, glasses-wearing people, who received good grades and enjoyed video games and comic books, but we didn't have a lot of black nerds. We only had Steve Urkel, who had no juice at all and Wade from Kim Possible, who only stayed inside online all day. It seemed as if the black nerds were always created to be made fun of somehow or support the main, white character.
Last year, Dope, a movie that was produced by Pharrell Williams, completely altered the definition of a black nerd. The movie's protagonist is extremely  smart, cute and is in a punk band, a white-deemed genre. So, I guess there has been some progress in redefining the blerd, despite the somewhat derogatory black nerd representation that was previously held. Unfortunately, there was little to no black girl nerd representation, which is something that needs to be worked on soon.
In 2004, then Senator Obama stated in a Democratic National Convention speech, "children [of color] can't achieve unless we raise their expectations and… eradicate the slander that says black youth with a book is acting white," which leads to another important factor of ostracizing the black nerd from its blackness, the micro-aggressive nature of the phrase 'oreo.'" 

To most people, the phrase "oreo" doesn't seem to be as deep as some portray it to be, but in actuality, it is. Calling a black person "oreo" is  basically measuring a person's blackness if they like things other than those that fit into the stereotypical box. This is not only super wack, but it is also offensive. In order to grow, we must recognize the fact that black people can be all of the above, intelligent, ghetto, punk, or whatever we please.
Honestly, truly, there is no archetype for "cool-ness" as there isn't one for blackness. To place either facet into a box, or to generalize people who don't fit into either would be to shatter the aspect of individuality that each of us have. One aspect of a person doesn't define who they are and these traits certainly do not belong to one race. Despite having similarities, we are all completely different as people, are all other and should take pride in that.